The year 2019 might be a quiet year when it comes to world events (other than Star Wars: Episode IX in December, cause Star Wars!) What about our economy and the labor market? Are we continuing to experience challenging hiring dilemmas similar to 2018? Have you seen an influx of ambitious recent college graduates or a mass exodus of baby boomers looking to retire?
As a nation, we've had more than 100 months of job increases.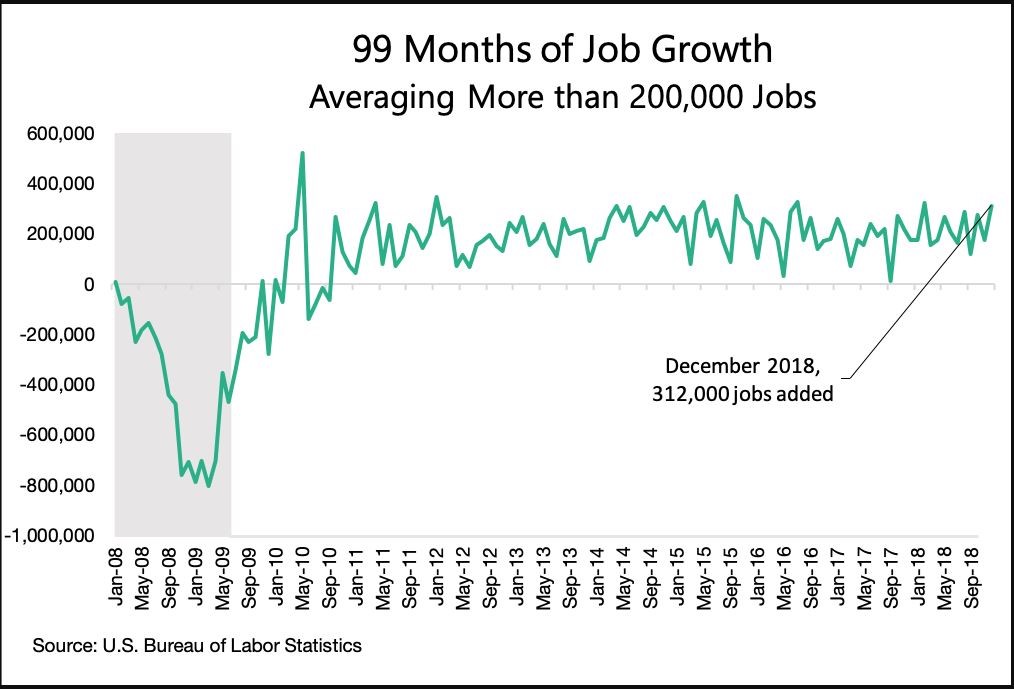 As a country, we are still trending upward, and unemployment is holding steady at historic lows in most states, as it has been for the last 12+ months. Labor market changes like the one we've been experiencing in the United States for the last few years tend to grow upon themselves. Employment expansions create healthy workplace cycles. So how does this equate to a better labor market?
More jobs available = better job matches
As jobs continue to become available, employees are able to change jobs in pursuit of a better fit, typically achieving a more productive and pleasant work environment. Jobs are awarded to employees that are better suited for those positions, and in turn, will be more productive. This cycle of high productivity equates to high job satisfaction. Higher satisfaction and higher productivity are directly related to faster economic growth: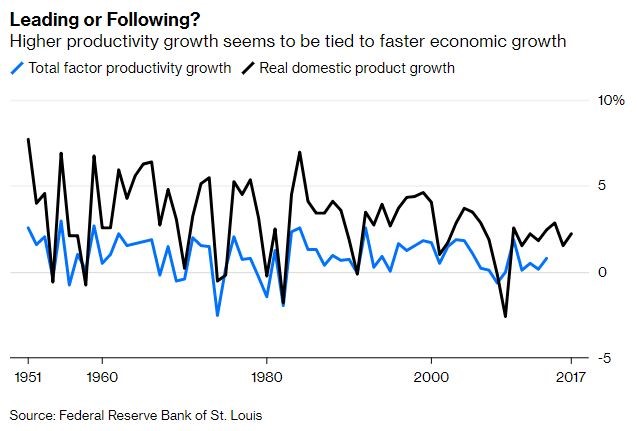 Economic growth equals more jobs and opportunities for employees, which then cycles back to better job matching. Bloomberg nailed this idea in an article here.
Skilled employees + unique opportunities = employees job hunting
As technology changes and advances our workforce, employees can reap the benefits of new skill-building opportunities, on-the-job training, and career advancements. This is another cycle that propels employees to better themselves and look for a change in employment that uses those new skills and abilities. Attracting employees, as they are looking to make a change is the key. Employers are now looking for ways to create unique positions based on skills and opportunity, and they're more successful in finding employees to fit those positions when they get creative: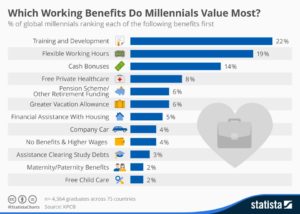 It might go without saying that it's frustrating for employers to hire, train, educate, and provide on-the-job skill mastery for them to just leave. Again, that's where the creativity comes into play and retention is vital!
Job growth in one industry fuels growth in others
We see these cyclical influences within our own Premier clients. A local client (we will call them Company "A") makes flexible packaging for goods. Typically, they print pouches with custom labeling options, which are then delivered back to their clients for packaging in-house. Company "B" is a local co-pack company that manufactures goods for Company "C" that warehouses and sells the goods. Company C received a huge order for a powdered drink mix from a nationwide retailer. This order triggered a request for personnel at Company A first, to meet the packaging demand for the order. Next, Company B also needed additional associates to manufacture the powder. And last, you guessed it: Company C needed more employees to handle the warehousing and distribution.
In looking forward to the next three quarters for 2019, employers that are excited about the future, and can be creative in their offerings – shouldn't have much trouble in attracting solid, retention driven staff. The end goal is to provide employees a place where want to work, where they can refer their friends to work, and provide stability to their employers.